ADMINISTRATION
JEFF BAXTER, Superintendent
 Jeff has been with the Department since August of 2007. His office is l
ocated at Fox Island County Park.
Jeff came to the Department from the City of Fort Wayne Parks and Recreation Department where he had worked for 20+ years, first as a Draftsman, then Manager and finally Superintendent of the Parks Division.
Jeff serves as an Advisor on the Board at ITT Technical Institute and is a Certified Playground Safety Inspector (CPSI). Jeff has served on many other Boards over the years such as the Johnny Appleseed Festival Board of Directors and the Youth Service Bureau Board of Directors. He is also a Tin Demonstrator at the Johnny Appleseed Festival.
Jeff is married to Tami, and has five children, Brian (soon to be married to Cami), Melissa (married to Shane), Seth, Jessica and Sam. Jeff also has seven grandchildren, to date, Caitlin, Julianna, Caston, Caleb, Isabella, Dylen and Chandler.
Jeff's hobbies are hanging out with all the kids and grandkids, dogs and cats. He also enjoys Broncos football and Nascar and Indy Car racing.
SUZI ELOPH, Office Manager
Suzi is the Office Manager for the Allen County Parks and Recreation Department and is primarily based in our Administrative Offices at Fox Island Nature Center. Suzi has been with the department since February of 2007.
Suzi has a Bachelors Degree in Accounting from Indiana Tech and a Bachelors of Wildlife Science from Purdue University. Suzi previously worked for the Fort Wayne Childrens Zoo and the Fire, Police, City, County Federal Credit Union.
Suzi's hobbies are spending time outdoors, either working in backyard or camping, reading (mostly fiction), watching/listening to NASCAR events or spending time with her "critters". Over the winter she has been making renovations to her house.
Suzi is married to Kevin and live in Fort Wayne with their many dogs and cats!
FOX ISLAND COUNTY PARK
Ron Zartman, Park and Education Manager
Ron is the Park & Education Manager for Fox Island County Park so he is primarily based at the Fox Island County Park.
Ron has been with the Department for many years now, starting in November of 1985. Ron is a member of the National Association for Interpretation (NAI), serves as the Allen County  Commissioner to the Wabash River Heritage Corridor and is a member of the Fort Wayne Track Club.
His hobbies are travel, camping, running, hiking, kayaking, Nordic skiing, bird and wildlife watching, botany, music, reading, photography and cooking.
Ron recently married his longtime fiance' Rita. Congratulations!! Ron also has a daughter, Ryan.  His parents are Norma and Paul Zartman and he has two brothers, Richard and Roger and a sister Rhonda.
NATALIE HALEY, Environmental Educator
Natalie is the Environmental Educator with the Allen County Parks and Recreation Department and is primarily based at Fox Island County Park.
Natalie has been with the Department since 2005.
Natalie is a member of the National Association for Interpretation (NAI) and is a Certified Interpretive Guide. She has a Bachelor's degree in Science, Wildlife Science Option from Purdue University. Natalie is also a Indiana Master Naturalist.
Natalie has worked in the past as a lab assistant for Ornithology and Vertebrate Zoology,  a wetland research assistant, a summer intern at Brookfield Zoo in Chicago, Seasonal Naturalist at Racoon State Recreation Area and McCormick's Creek State Park, and Temporary Pgram Director for Hunt Hill Audubon Sanctuary in Sarona, Wisconsin.
Natalie's hobbies are camping, fishing, wetland birding, horseback riding, canoeing and scrapbooking.
Natalie is married to Scot Haley, a Resource Soil Scientist for NRCS, and they have two daughters, Kelsey and Rhiannon. The family also has a dog, Ginger and two cats, Amber and Holly and live in Dekalb County.
TOM LOCHNER, Maintenance Foreman (RETIRED)
Tom was Maintenance Foreman with the Department and was primarily based at Fox Island County Park. Tom retired January 1, 2016 having served the Department since November of 1994.
Tom states he isn't a member of any associations or organizations, just a boring person! We don't think so! 
Tom's hobbies are Slowpitch Softball-55 and older league and church league. Bowling, basketball, jogging, spending time at local YMCA and participates in some local 5K races.
Tom is married to Shelley who works for the Aboite Township Assessor's Office. They have been married 39 years and have two children, a daughter Sara Goff, and a son, Tad Lochner, a Chief in the US Navy stationed in San Diego. Tom and Shelley have three grandchildren, Ashlyn, Landen, and Mykenzie.
METEA COUNTY PARK
BOB DISPENZA – Park and Education Manager 
Photo by Frank Gray, The Journal-Gazette
Bob Dispenza has been with Allen County Parks since 2001, first as Director of Environmental Education, then as Park and Education Manager at Metea County Park.
Bob is a life member of the National Association for Interpretation (NAI), and is certified as an Interpretive Trainer and Interpretive Guide.  He has earned the NAI Region 4 Distinguished Service Award in 1997, the Region 4 Distinguished Professional Interpreter Award in 2007, and the National NAI Master Front Line Interpreter Award in 2007.  He has a Bacheolors Degree in Environmental Interpretation from The Ohio State University and earned a Masters of Business Administration from California State University in 2008
Bob is also a NWCG certified Wildland Firefighter.  His hobbies include woodworking, cycling, pocket watch collecting and repair, caving, hiking, Civil War reenacting (Union Navy), camping, skiing, working on the electric car and music (church and community groups).  He lives near Leo with his wife Jackie (teacher and former naturalist) and children Justinian (sophomore at IU Bloomington), Laurel (HS junior), Kim (8th grade) and Paul Ben (1st grade), and dog Jayce, a gerbul (part German shepherd and part bulldog).
RON DIVELBISS, Naturalist Part Time
Ron has been involved with the Allen County Parks from the 1970's to present.  He was on the ad hoc committee when the land was purchased for Metea County Park.   He is a charter member of Friends of Metea and has served as president
for the past twelve years.  He worked as Metea Park naturalist in 2005.  Ron took time off to have two open heart surgeries.  He is back now and working part time.
 Ron has a master's degree in science.  He taught science for 38 years at Leo Jr. Sr. High School and works part time at I.P.F.W. in the School of Education.  He is also an Indiana Master Naturalist.
 Ron and his wife Nancy live on a small llama farm in northern Allen County. They have three grown children and four grandchildren plus two more due in December.
MICHAEL GOBERT- Naturalist Part Time
      Michael is a part-time naturalist based primarily at Metea County Park.  He joined the staff in late November of 2009.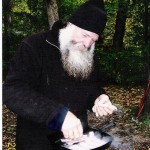 Michael has spent the majority of his adult professional career working with youth and adults.  He has worked at camps, public and alternative schools, residential juvenile facilities, nature centers, and counseling agencies.  He developed the first NAHSC accredited wilderness therapy program.  He has a B.S. in Outdoor Recreation, and his Masters work is in High School and Special Education. He is certified as an Audobon Society Naturalist and a practitioner of Swedish Massage.  His other skills and interests are as a canoeist, backpacker, cyclist, gardener, learning, protecting our natural resources, and walks with his wife Kathleen.
     He is happily married to his wife Kathleen Bredemeyer and her four cats, and he has two grown sons Dillon and Dayton Gobert.
DEANA DAVIS – Maintenance
Deana is part of our Maintenance Division of the Parks and Recreation Department and is primarily responsible for and based at Metea County Park. She has been with the department almost 13 years now, originally as a part time worker and then becoming full time in 1997.
Deana's hobbies include photography, volunteer visiting with her Therapy dog, Skylar, at Turnstone, Huntington Library and Garrett Library (Paws to Read program), The Townhouse and The Chapel. Deana also volunteers at Animal Care and Control one day a week training dogs in the Head Start program. Deana has two dogs – Sassy and Skylar.                      
This page has the following sub pages.