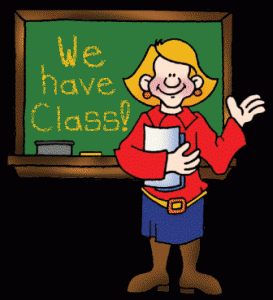 Allen County Parks offers home school science enrichment programs.
The following upcoming programs are available!
YOU MUST PRE-REGISTER AND PREPAY by Noon, one week prior to each program by phone at 260.449.3778 or by emailing Ron Divelbiss at rdivelbiss at allencountyparks.org or stop by the Nature Center. (replace word "at" with @) 
Fox Island County Park also offers Home School programs – For more information contact Natalie Haley at 449-3246 or by email nhaley at allencountyparks.org (replace the word "at" with @)
NO WALK-INS WILL BE ACCEPTED THE DAY OF THE PROGRAM!!!
CLICK HERE TO DOWNLOAD A REGISTRATION FORM
Fees for the programs vary so see each program for the fee. Classes fill up quickly, so reserve your space and please note that your space will NOT be reserved until you have paid. Classes begin promptly at the program start time!!
UPCOMING CLASSES
Earthworm Dissection -  Good for Home School Students taking biology
Metea County Park
February 6, Monday 1:00 PM – 3:00PM
Join Grumpy for a session with an earthworm.  We will observe a living earthworm and then dissect a preserved one.  The earthworm is the simplest animal that we will observe, but the most difficult to dissect. Dissecting skills should be gained during this dissection, however, if a major  mess-up occurs we will just start over with a new worm.  Skills gained during this dissection will be helpful in following dissections, but is not needed.  A student may do any or all the dissections.  Students must be 13 years old or older to take this class.  This is a preregister, prepay class. This session is very popular so sign up asap.
Cost: Students $ 5.00  Adults $2.00
Pre-register by: 2/1    Min. 5   Max.  10
To get forms to register or for more information: Email: rdivelbiss at allencountyparks.org  Call: 449-3777 Ron Divelbiss
Crayfish Dissection -  Good for Home School Students taking biology
Metea County Park
February 13, Monday  1:00 PM – 3:00 PM
Join Grumpy for a crayfish dissection.  We will study the parts that are visible from the outside and then open it up and see what's on the inside. Skills gained during the earthworm dissection will be helpful in following dissections, but is not needed.  A student may do any or all the dissections. Students must be 13 or older to take this class.  This is a preregister, prepay class. This session is very popular so sign up asap.
Cost: Students $ 5.00 Adults $2.00
Pre-register by: 2/8  Min. 5  Max.  10
To get forms to register or for more information: Email rdivelbiss at allencountyparks.org  Call: 449-3777 Ron Divelbiss
Fish Dissection-  Good for Home School Students taking biology
Metea County Park
February 20, Monday  1:00 PM – 3:00PM
Join Grumpy for a fish dissection.  We will study the parts that a visible from the outside and then open it up and see what's on the inside. Skills gained during this dissection will be helpful in following dissections, but is not needed.  A student may do any or all the dissections. Students must be 13 or older to take this class.  This is a preregister, prepay class. This session is very popular so sign up asap.
Cost: Students $ 10.00  Adults $2.00
Pre-register by: 2/15  Min. 5  Max.  10
To get forms to register or for more information: Email: rdivelbiss at allencountyparks.org  Call: 449-3777 Ron Divelbiss
Frog Dissection-  Good for Home School Students taking biology
Metea County Park Nature Center
February 27, Monday 1:00 PM – 3:00 PM
Join Grumpy for a frog dissection.  We will study the parts that a visible from the outside and then open it up and see what's on the inside. Skills gained during previous dissections will be helpful in this dissections, but is not needed.  A student may do any or all the dissections. Students must be 13 or older to take this class.  This is a preregister, prepay class. This session is very popular so sign up asap.
Cost: Students $ 10.00 Adults $2.00
Pre-register by: 2/22  Min. 5  Max.  10
To get forms to register or for more information: Email: rdivelbiss at allencountyparks.org  Call: 449-3777 Ron Divelbiss
Winter Tree Identification – Good for adults and older home school students.
Metea County Park Nature Center
March 6, Monday  1:00 PM – 3:00 PM
This is a two hour class, the first hour will be inside learning some of the tricks of identifying trees in winter. The second hour will be spent in the field putting our skills into practice.  Please come dressed for the weather.  Students must be 13 or older to take this class.  This is a preregister, prepay class.
Cost: $5.00 students  $2.00 adults
Pre-register by: 2/27  Min. 5  Max.  15
To register or for more information: Email: rdivelbiss at allencountyparks.org  Call: 449-3778  Ron Divelbiss
Energy 1 – Chemistry of Life. -  Good for Homeschool Students taking biology or chemistry.
Metea County Park   Nature Center
March 13,  Monday  1:00 PM – 3:00PM
The first part of the chemistry series. An introduction to the chemistry of life. This is a must for students taking Biology and a good review for chemistry students. Students must be 13 or older to take this class. This is a preregister, prepay class.
Cost: $5.00  students  $2.00 adults
Pre-register by: 3/6  Min. 5  Max. 15
To register or for more information: Email: rdivelbiss at allencountyparks.org  Call: 449-3778  Ron Divelbiss
Energy 2 – Photosynthesis – Cellular Respiration Good for Homeschool Students
Metea County Park Nature Center
March 20, Monday  1:00 PM – 3:00 PM
Part 2 of the chemistry series.  A detailed study of the chemistry of  energy. Photosynthesis and Cellular Respiration.
Cost: $5.00 students  $2.00 adults
Pre-register by: 3/13  Min. 5  Max.  15
To register or for more information: Email: : rdivelbiss at allencountyparks.org  Call: 449-3778 Ron Divelbiss
Energy 3 – Organic Compounds Good for Homeschool Students
Metea County Park Nature Center
March 27, Monday 1:00 PM – 3:00 PM
Part 3 of the chemistry series.  A detailed study of the chemistry of  organic compounds.  Carbohydrates, proteins, lipids, and nucleic acids.
Cost: $5.00 students  $2.00 adults
Pre-register by: 3/20  Min. 5  Max.  15
To register or for more information: Email: : rdivelbiss at allencountyparks.org  Call: 449-3778 Ron Divelbiss
Energy 4 – Nucleic Acids Good for Homeschool Students
Metea County Park Nature Center
April 3, Monday 1:00 PM – 3:00 PM
Part 4 of chemistry series. A study of DNA and RNA and protein synthesis.
Cost: $5.00 students  $2.00 adults
Pre-register by: 3/27  Min. 5  Max.  15
To register or for more information: Email: rdivelbiss at allencountyparks.org  Call: 449-3778 Ron Divelbiss