We are sorry to inform all that the N.E.A.T. (North East Allen Tour) Bike Tour planned for this weekend has been CANCELLED due to low inquiries and registrations!
Check out Jeff Ormiston's awesome videos of the various stages of monarch butterflies from eggs to caterpillars to chrysalis, and then the butterfly we all know. Allen County Parks is proud to have reared, raised and tagged over 100 monarchs this year at Metea and Fox Island County Parks. Its 28 minutes long all together but you can watch in real time the caterpillar form the chrysalis and then the monarch emerge from the chrysalis. To watch the video click here
NOTICE: Due to storms that will not end we have created a Road Conditions page to let you know if roads are open to our parks. CLICK HERE to go to this page! Last updated 7/28/15
For upcoming events – see calendar at right hand bottom of this page! Please note most programs have a pre-registration date!!
Anywhere you see an email contact please replace the "at" with @ (sorry for incovenience and thank the spammers and our webhost who can't keep them out!)
Allen County Parks Mission…
"To establish and manage a permanent park system incorporating conservation, education, outdoor values, and nature preservation, and to provide recreational opportunities for the people of Allen County within this structure"
Allen County Parks provide:
Natural areas for recreation and nature study
Environmental education for thousands of Allen County school children
Natural and cultural history programs of all ages
Careful management of county park system resources to maintain and increase natural diversity and recreational opportunities
Rental facilities in a beautiful natural setting
Allen County Parks are owned by the people of Allen County and are operated by the volunteer Allen County Parks Board, appointed by area public and elected officials. Allen County Parks are funded by Allen County government and by user fees, facility rentals, program fees, grants, donations, and gifts. Staff salaries are provided by county tax revenues, with ALL operating and maintenance expenses supplied by user fees and other sources.
Thanks for visiting our website! Come visit us in person, we'd love to have you and we're sure you will enjoy your visit. Click on any of the pages on the right to find out more information about the parks and programs we offer.
DOWNLOAD OUR PROGRAM NEWSLETTER Vol 11 No. 3 Summer/Fall 2015 – click on this
To view this document requires Adobe Reader. Don't have it? Get it for free at http://get.adobe.com/reader/
You can now subscribe to our Wild Grapevine Newletter. We'll send you an email each time a new version comes out and you can view or download the newsletter. To subscribe (or unsubscribe if you are a current member) click on this link: SUBSCRIBE
Become an Allen County Parks Facebook fan! 
Allen County Parks on Facebook
Allen County Parks Administrative Offices
Fox Island County Park Nature Center
7324 Yohne Road
Fort Wayne IN 46809
Phone: 260.449.3180
Fax: 260.449.3181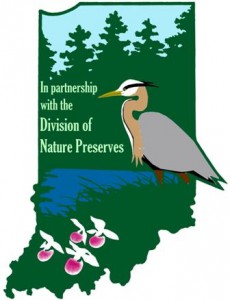 This page has the following sub pages.